Xobni Rules!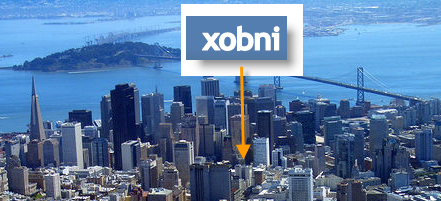 Yesterday I managed to grab a couple of hours and headed up to San Francisco to meet the team at Xobni.  Xobni (Inbox spelt backwards) is an add in for Microsoft Outlook and (according to the company web site) is  "revolutionizing the way people manage email relationships."  Having used the software for nearly a year I have to agree.
I've been a user of Xobni since September of 2008 (version 1.4.3) when the software was – how shall we put it? – less than fully functional.  The current version (1.8) is stable and feature rich, and has transformed my Outlook use.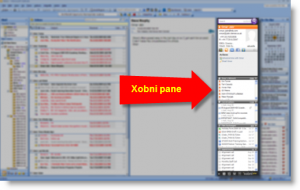 At this point I have a confession to make.  I'm a bit of a pack rat when it comes to Outlook.  My general motto is "why delete it when you can file it?"  This behaviour has led to a slight bloating of my PST files.  When I say 'slight' I mean that I now have 11 PST files totalling 11.8GB containing 3,400 folders and 92,000 messages.  You might think that finding messages had become somewhat of a problem; you'd be right.
Xobni installs into Outlook (2003 or 2007) and adds a new pane to the Outlook window.  It indexes (in the background or at your command) all your messages and presents them instantly based on suggestions it makes or on searches you enter.  It also connects to LinkedIn and Facebook to pull pictures and contact details for people you exchange emails with.
Over the last year I've moved from slight interest, to avid user, to beta tester to alpha tester.  During that time I've seen the product mature rapidly, and an email relationship has blossomed with Tyler Newman.  Tyler looks after QA at Xobni and is the mainstay behind the support forum.  Because my usage profile is somewhat towards the outer end of the bell curve I've managed to push the software into areas that most people don't and so have uncovered a few rogue bugs along the way.  Tyler's done a great job solving the problems and working back through the development team.
I won't go through all the features and functions of Xobni in this post, but suffice to say I have instant access to all 92,000 emails.  It is now trivially easy to find any message, conversation or file – literally in seconds.  Many of us spend much, if not most, of our working days in Outlook.  Xobni has had a huge positive impact on my productivity, eliminating hours and hours of time spent searching for those long, lost emails.
Thanks to all the folks I met at Xobni for making me welcome. Keep up the great work. Xobni Rules!!